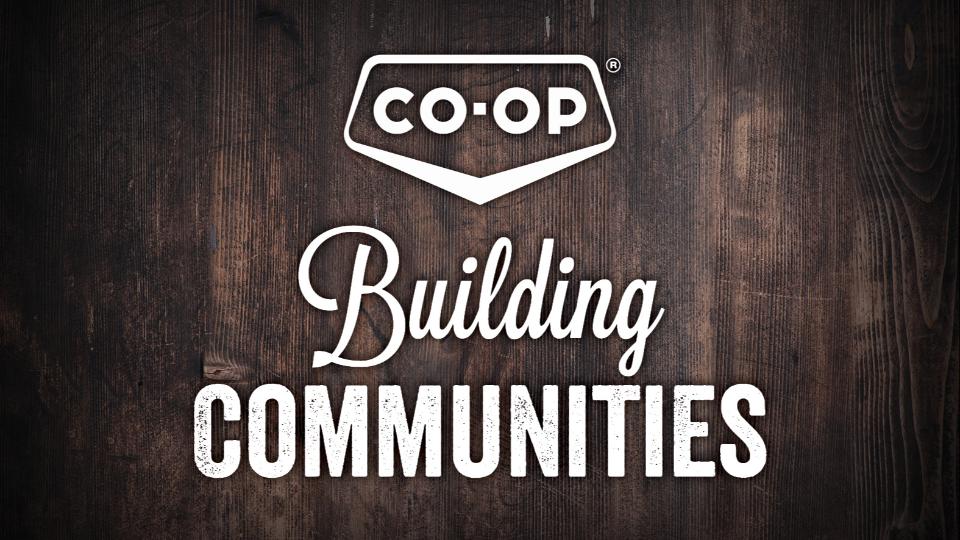 Building Communities
April 25, 2022
Helping our communities grow one project at a time!
What is our Co-op Cares Projects Initiative?
Borderland Co-operative Limited is proud to be able to support new projects in the communities that we serve.
When our customers support us through purchases, we are able to give back to the community by helping with
bigger projects to improve the quality of life of our members.
Your project committee will purchase the materials required from our Co-op and in return, we will provide a percentage of cash back on your purchases payable to the organization when the project is complete. This will be
between 15 & 20% based on purchased materials
How do our projects qualify for this initiative?

You must first obtain a product quote with the help of our Home Centre staff, then apply for sponsorship by completing the request form.
Large scale donations will be board reviewed, if this is to occur Samantha McGonigal, Community Relations Manager will contact you and let you know the date of the next meeting.
After approval, you will be contacted by Samantha McGonigal to advise you that the project has been approved.

At the end of your project, the Home Centre will print off a list of purchases and your cash back will be calculated. If the donation is larger than $1000, a cheque presentation will take place and be advertised in our local paper and our Facebook page.
We have partnered with Do Some Good to leverage the power of technology and build stronger and more connected communities. Please apply here!
If you have any questions or would like to discuss your application please contact our Community Relations Manager, Samantha McGonigal 306-435-4658 or sam.mcgonigal@borderland.crs
There are no featured stories at this time.