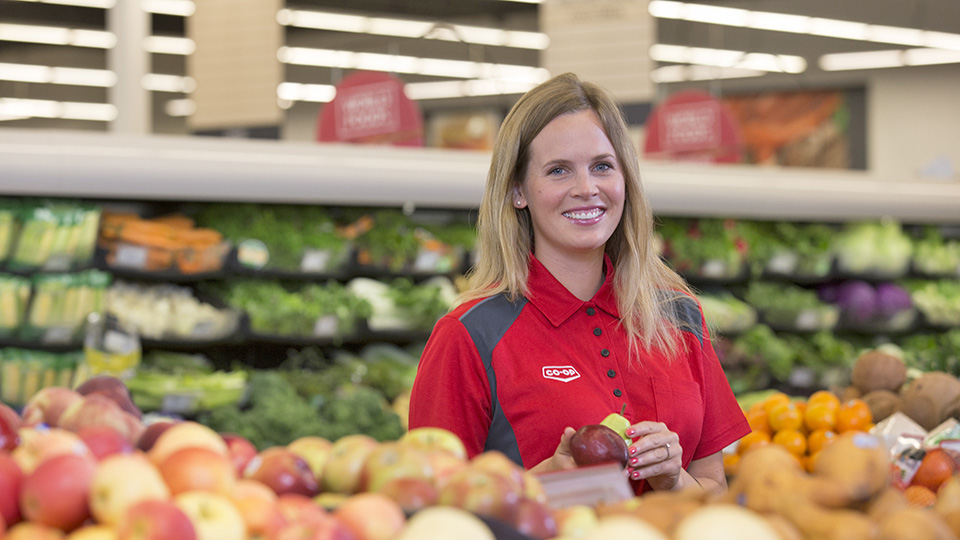 Co-op Food
January 28, 2019
Your local Co-op can meet your grocery needs, all while offering service with a smile! Visit us for a great selection of competitively-priced food products. We have a wide variety of national and store brand items.
Produce
Is our produce department the freshest in town? Stop in and see for yourself! We are pleased to offer our customers fresh quality produce from professional, knowledgeable and friendly staff. If we do not carry the product you are looking for make sure you ask one of our managers:
Moosomin Marketplace Grocery - Kim Dawson (306) 435-3825
Rocanville Grocery

—

(306) 645-2160
Whitewood Grocery - Barb Adams - (306) 735-2412
Meat
Our professional meat cutters are available to provide a wide range of products - from thick, tender steaks to succulent chops. There is a wide range of products ready for the BBQ. Come in and see us today!
We also have a selection of value added items which are freshly prepared in all of our locations.
Call our meat managers if you would like to special order items:
Moosomin Marketplace - Andrew Stacey (306) 435-3825
Rocanville Grocery - (306) 645-2160
Whitewood Grocery - Scott Hamilton

—

(306) 735-2412
Deli
For your quick meal solution or your fresh and tasty food options, stop by our deli department. The deli has a wide variety of brand name products, as well as products made in-store.
Barry Lambkin - Bakery & Deli Manager - (306) 435-3825
Bakery
Walk in to our bakery and be greeted by the welcoming aroma of freshly baked goods. We offer freshly baked breads, buns, pastries, muffins, cookies and more! The only place better than our bakery is mom's kitchen.
We decorate cakes for all occasions. Our cake decorator can even put a photo picture on your cake. Contact our bakery manager Barry Lambkin at (306) 435-3825 for any further information.
Also, if we do not have the product you are looking for, contact us and we can look into getting it for you!
Co-op Food Store Brands
Co-op delivers high-quality products from a variety of national brands as well as our own private-label brands.
For information about our store brands, please visit our Store Brands website.

Discover more:
There are no featured stories at this time.