Co-op Home & Building Solutions
Actions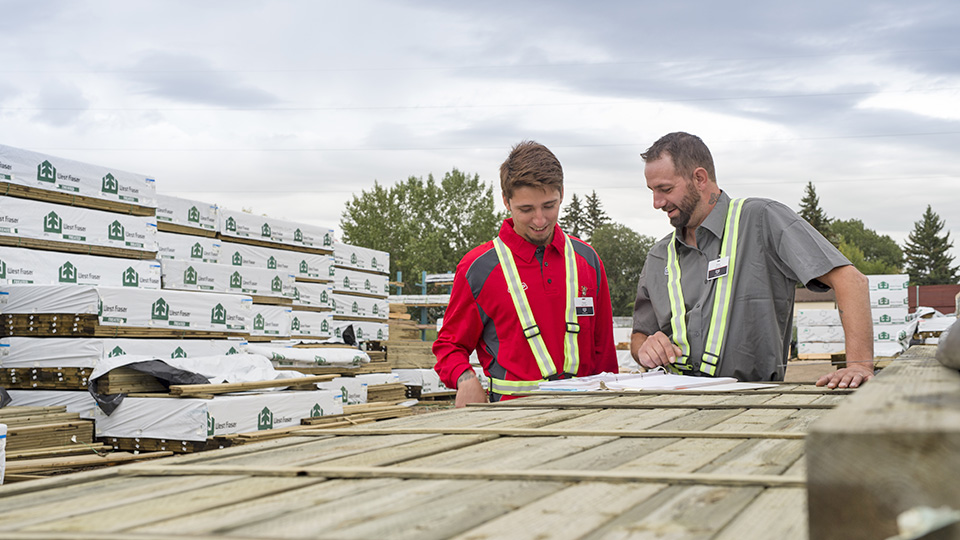 Co-op Home & Building Solutions
January 28, 2019
From small renovations to major construction, your local Co-op has what you need to complete your project and stay on budget. We invite you to consider the us for your next project; we know you'll be happy with the value we provide.
Renovate from floor to ceiling with the assistance of our Home Decor Specialist, Tricia. Together with you and your contractor she can design and complete a space that is both functional and beautiful.

Paint and Painting Supplies

More than simply providing a broad colour selection, our paint offers a high-quality and long-lasting finish suitable for any surface. Made in Canada, the Imagine family line of paint is engineered to last: it's colour-safe, fadeless and stain-resistant, as well as simple to apply and easy to clean.

Major Appliances

We offer a wide selection of appliances including Electrolux, Frigidaire, Maytag, Whirlpool, Amana, Danby, and Marathon. Why buy your appliances at Borderland Co-op you ask? We offer comparable or better pricing than all the other retailers, and by using your Co-op number you receive member benefits in the form of equity payments, and we also have a free local delivery service that isn't provided anywhere else.
Tools
We have a great selection of both power and hand tools including brand names like DeWalt, Makita, Rockwell, Black & Decker, Worx, Bostitch, Paslode, and Porter Cable.
Gardening Solutions
Maximize your enjoyment of the gardening season by visiting your local Co-op for your gardening and outdoor needs.
Lumber

We offer prompt and accurate estimates, and friendly advice. Any project is more than just materials; it is the people as well, and we want to help you by providing a stress-free planning process. Planning is a very important step.
Here are a few websites to get you started!
We now have 3 lines of cabinets - www.eurorite.com; www.superiorcabinets.ca; www.urbaneffectscabinetry.com
Make sure you come and talk to our friendly staff:
Moosomin Home Centre
Terry Hardy - Home Centre Manager terry.hardy@borderland.crs

Heather Grey - Hardware Manager heather.gray@borderland.crs
John Paul — Lumber Manager jonathon.paul@borderland.crs
Tricia Piper — Project Design Manager tricia.piper@borderland.crs
Rocanville Home Centre
Brad Rix — Home Centre Manager brad.rix@borderland.crs


Whitewood Home Centre
Troy Taylor — Home Centre Manager troy.taylor@borderland.crs
Estimation & Contracting Services
Any project is more than just materials. It takes a plan and hard work to get the job done. Let us help! We offer estimation and contracting services to get you in touch with the right people to make your project run smoothly.
Discover more:
There are no featured stories at this time.