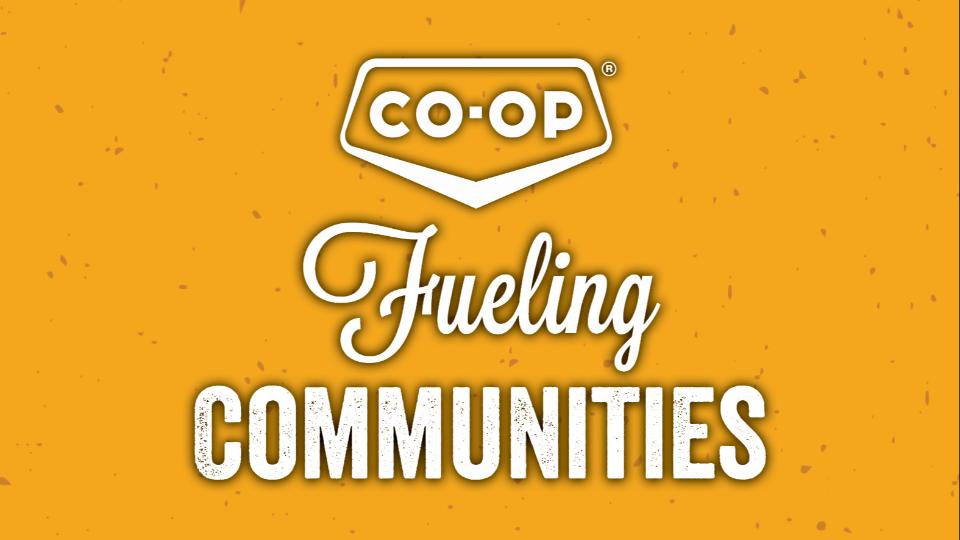 Fueling Communities
April 25, 2022
What is Fueling Communities?

This fundraiser will be held in the town where the community organization is located, and takes place at our Convenience Store/Gas Bar locations. During the fundraiser, the organization will receive 5 cents per litre of gas sold at the retail pumps for the entire day.
Fuel purchases do not include bulk or Cardlock.
You also have the opportunity to hold a BBQ that day of which products are purchased at our local Co-op grocery store.
If the donation is larger than $1000, a cheque presentation will take place and be advertised in our local paper and on our Facebook page.
How do you qualify?
Your organization must first submit a sponsorship application found at the bottom on the page.

After approval, your organization will be contacted by Samantha McGonigal to advise you of your application approval.

Your organization will be responsible for setting a date that is acceptable with the location's manager, with the help of our member relations department, creating posters (unless other arrangements have been made), ordering product at least two weeks before the date, organizing volunteers, and set up & clean up of the BBQ.
We have partnered with Do Some Good to leverage the power of technology and build stronger and more connected communities. Please apply here!
If you have any questions or would like to discuss your application please contact our Community Relations Manager, Samantha McGonigal 306-435-4658 or sam.mcgonigal@borderland.crs
There are no featured stories at this time.