Imagine a Perfect Paint Colour
Actions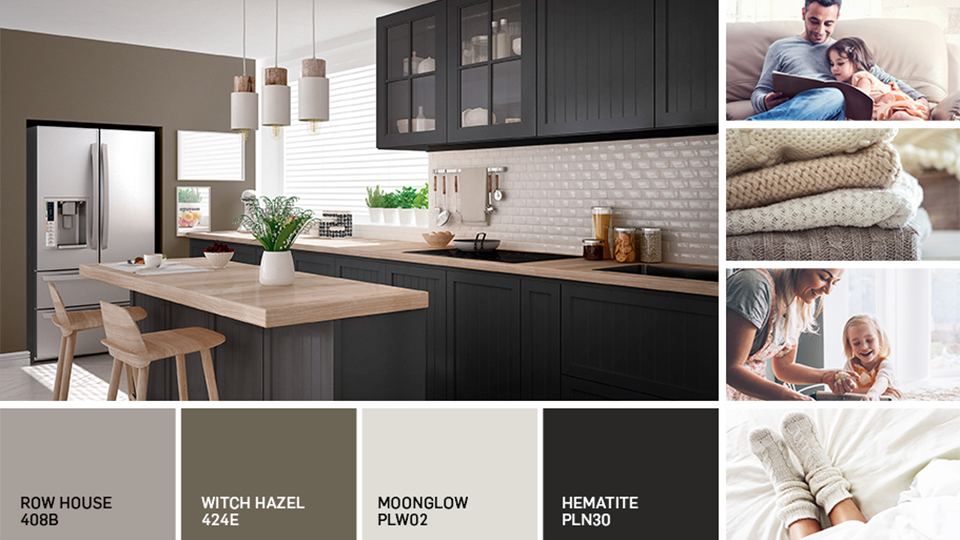 Imagine a Perfect Paint Colour
January 23, 2020
HELP! WHAT WALL COLOUR SHOULD I CHOOSE?
Thinking about painting your space? Looking at colour swatches and unsure what to choose?
Have you painted your walls only to discover they looked lighter or darker than you thought?
Or maybe you've rolled it on and think to yourself "the person who mixed the paint surely mixed it wrong".
I can promise you, I have been there, done that. From personal experience to client stories, picking the wrong paint colour happens more often that not.
Let me tell you…
"Driving to the store one warm summer day for groceries I had a brilliant idea. I was going to finally paint the spare room. A trendy greige colour was on the agenda, I had the perfect colour in mind! Get to the paint store, grab my samples and decide I didn't have time to run home with the swatches. I wanted paint today and by golly I was going to pick one of these lovely colours in my hand. What could go wrong…Tunes on, paint and roller in hand, anticipation of how great this was going to look…ooooh nooooooo! The perfect greige was more like a muddy puddle. I was crushed. Not only had I invested into a colour I hated, I was not painting the spare room today and I now had a useless can of paint. I discarded that entire gallon of paint and will never speak of it again."
What did I learn? Lighting is what brings a colour to life. Be it natural lighting, artificial lighting or a combination of both. The light and reflection in the paint store vs the light in your space is going to affect the colour you choose.
Natural daylight shows the truest colour,
Incandescent lighting brings out warm tones and yellows,
Fluorescent and LED lighting cast a blue tone.
Before you commit to a colour, take the sample home. Every colour is susceptible to change based on the exposure of your room, interior furnishings and your own perception of how a colour looks. Just because you love a colour, doesn't mean your home can handle it.
These photo shows a beautiful grey paint colour. Looking right to left you'll see there are obvious shifts in colour as each wall space has a different amount of light reflecting onto it. Not only must you consider lighting you must be aware of the undertones…this is a conversation for another day.
The use of colour is important to us personally in our homes and in the places we work. Start with an inspiration in the space. Select a colour drawn from artwork, an accessory or furniture piece. Consider the mood of the room and pay attention to lighting. You are not bound by traditional colour choices and current trends. When you follow trends, you can often lose sight of your own personal tastes and what suits your individual interior. Choose colours you love, bring home samples with a variety of tones. Consider how the tones work with other areas of your home. Sometimes all you need is a little adjustment to find the right interior paint colour. Enjoy your colour journey!
Sincerely
Tricia Piper
Home Décor Project Specialist for Borderland Co-op
Moosomin, SK
Discover more:
There are no featured stories at this time.