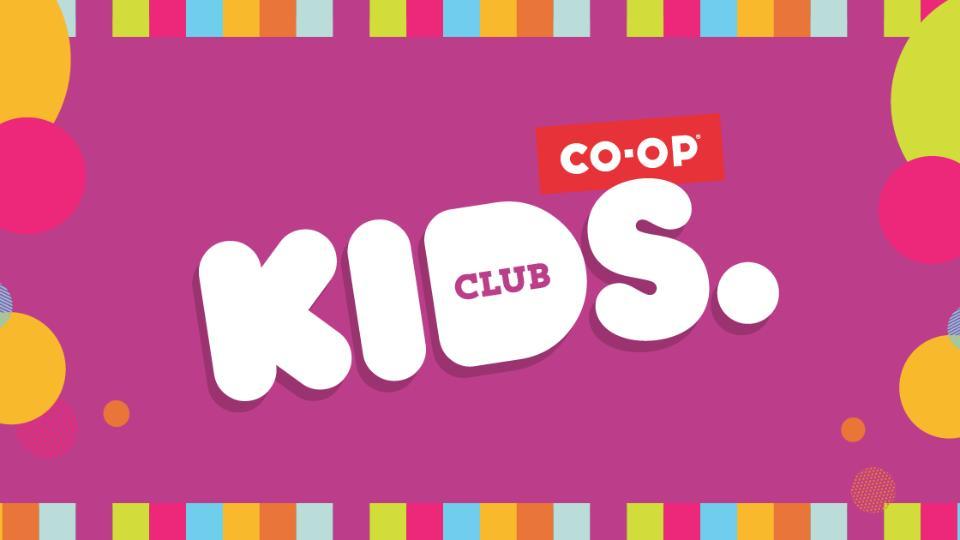 KIDS CLUB
August 30, 2019
Become a Co-op Kids Club Member!
August 23, 2019

Borderland Co-op is excited to welcome you to the new and improved Co-op Kids Club!
We invite kids, aged 12 and younger, to join this FREE program and have fun while shopping at Borderland Co-op's food stores, gas bars, or home centres. As a member of the Co-op Kids Club, you get to take part in our food store department snacks program. This means that when you visit a Borderland Co-op food store you will receive a treat when you show your Kids Club membership card.
This updated club also includes:
•Membership cards
•Birthday cards
•Coupon savings
•A passport that you can collect stickers for at any of our locations and when you have finished collecting the stickers you get a prize. Your passports will then be handed in and the more passports you collect the more chances you have to win a really cool prize.
•Fun, educational activities throughout the year (information will be provided on Facebook or newsletter).
Ask in-store for more details and about how to sign up.